In SAP, the menus are listed across the top of the SAP GUI window as shown below:

However, in Liquid UI the SAP menus are hidden by default in order to increase the available screen area. To display the menus, click on the settings icon in the upper right corner (shown below):

The menus will then expand as displayed in the following example: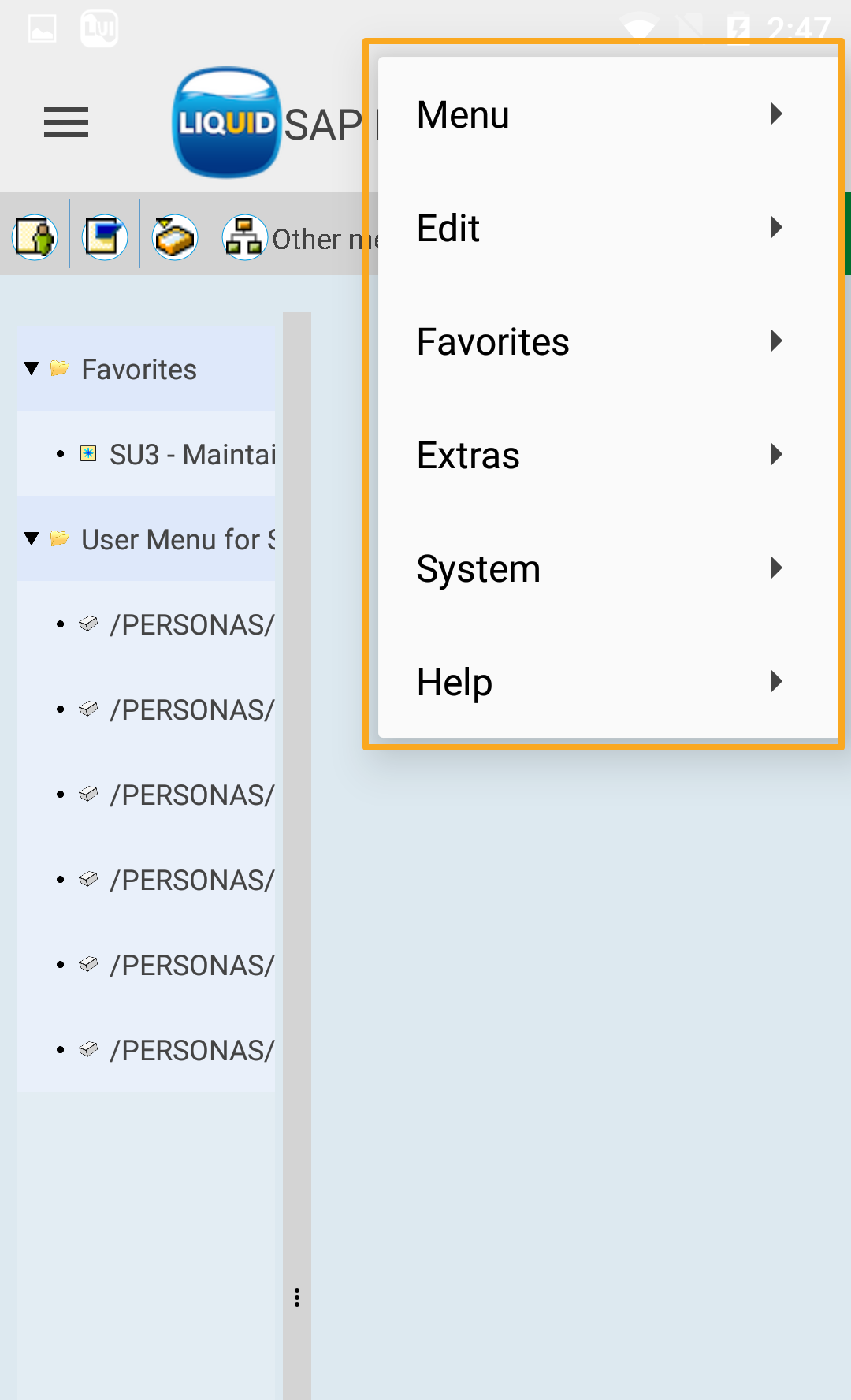 The available menus are the same as those in SAP. The menu list is divided into two sections, as follows:
System Menu
Corresponds to the SAP menu options found along the top of the SAP GUI window.
Information Menu
The user can perform several actions from the information menu. This menu is available on the left hand side of the SAP Easy Access screen and displays as following.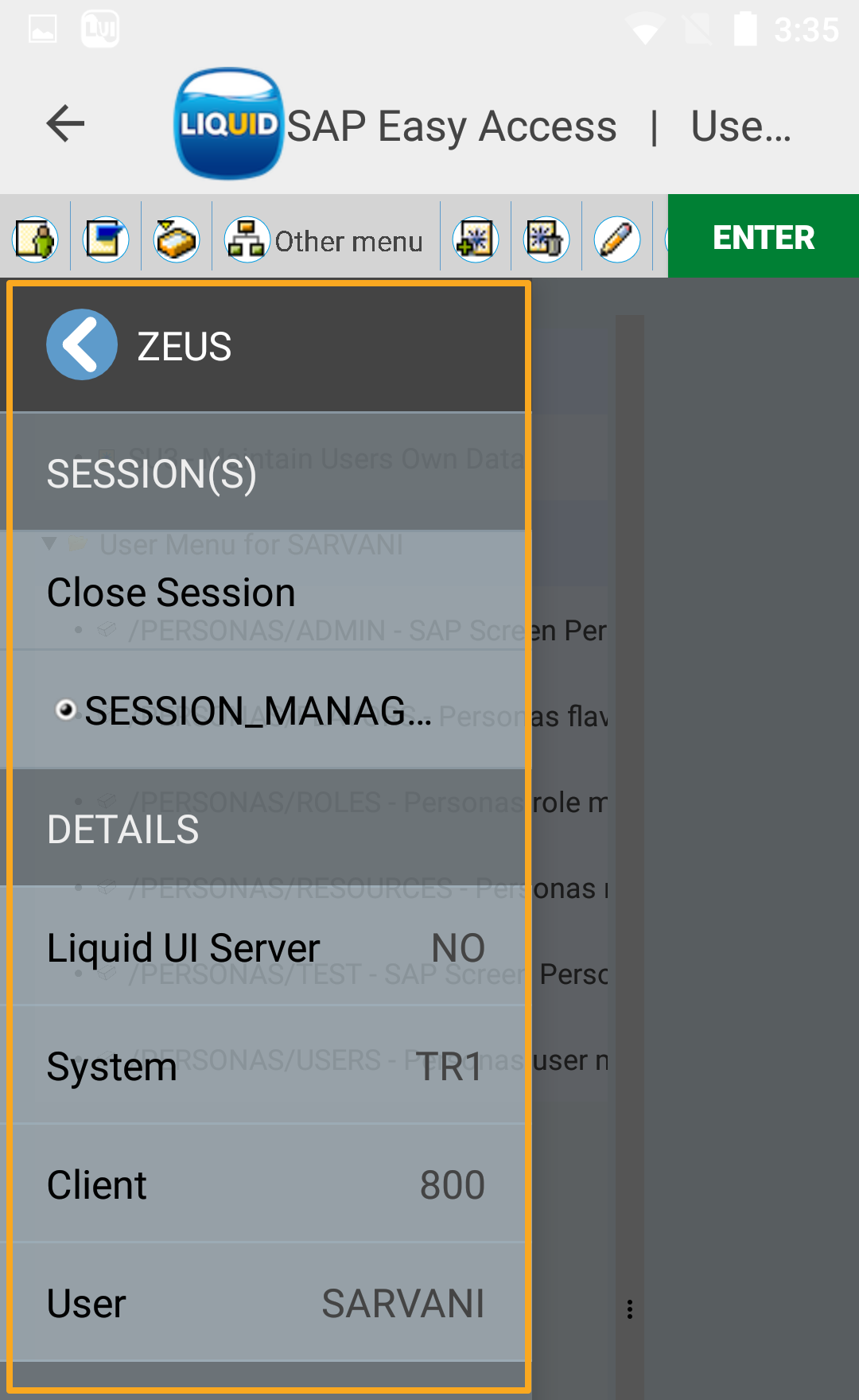 To scroll up or down the list of available menus, tap the menu and drag your finger up or down. Dragging your finger upwards will scroll down and dragging your finger downards will scroll up.
System ID
The system ID helps you to view the Connections and aslo provides you to add New Connection. For example, it appears as following:
The user can also close the session with just a single tap on Close Session.
Details
This section has information about Liquid UI Server and Liquid UI client details, like for which SAP system the user has connected along with the username.
App Settings
From App Settings the user can go back to the home screen, turn trace On / Off, and choose Contact Us to contact Sales and Support team of Synactive through call or email.