Purpose
With readfile(), you can read the content from files.
Once you open an external file using the openfile command, you can use the readfile command to read a record into a variable in the WS environment. The following file type is supported:

Syntax
readfile("

filename

");
Options
The readfile() command does not take any options.

Example
The following scenario demonstrates the readfile() command usage:
The SAP Easy Access screen appears, as shown below:

Press Enter key. The data from the file appears in the fields as shown in the following figure: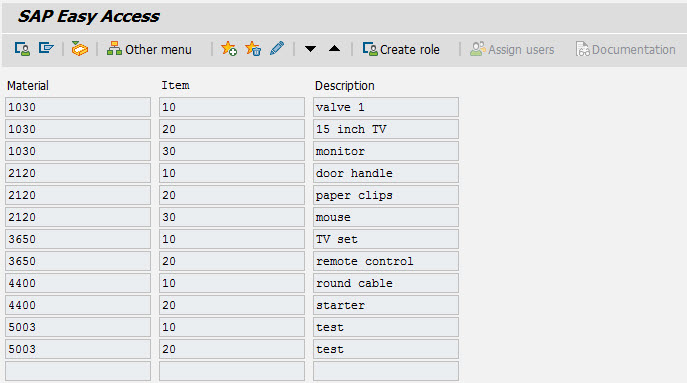 Script
readfile('

file.txt

',{

"z_first_&V[idx]":true,"z_second_&V[idx]":true,"z_third_&V[idx]":true

});