Prerequisites

Purpose
As of WS Version 1.2.296 and Server Version 3.5.523, a new system variable has been added; _windowsize. The system variable is used to retrieve either the width or the height of your SAP window in pixels. For the width, the variable is as follows: _windowsize_x. For the height, the variable is as follows: _windowsize_y.

User Interface
Log in to SAP. On the Easy Access Screen, a Google web page will show with the size based off of the width and the height. In the title, the dimensions are displayed as well.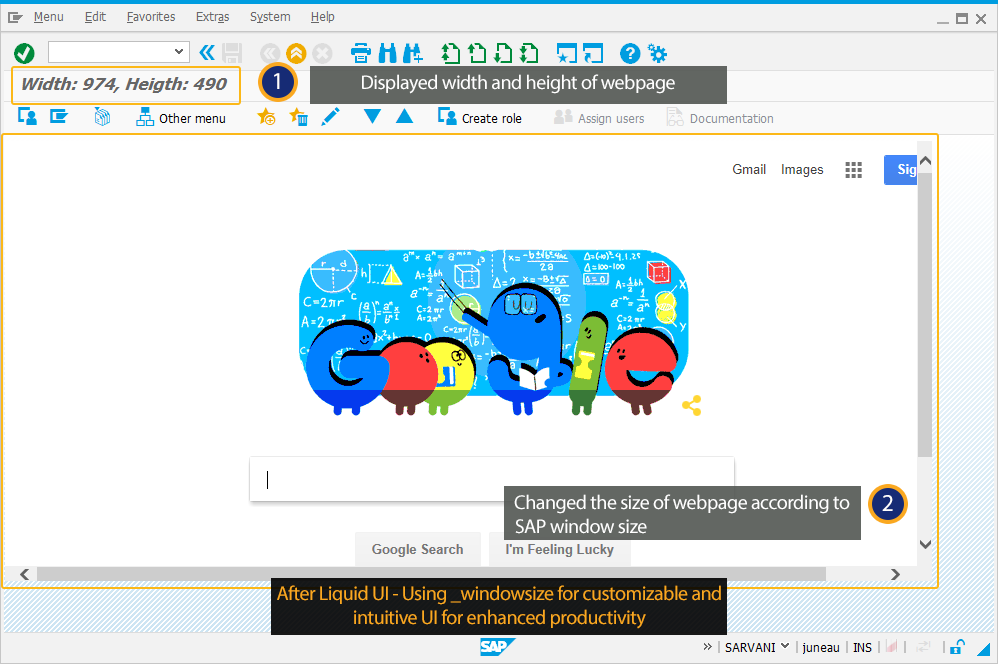 Change the size of your window and the web page will change accordingly.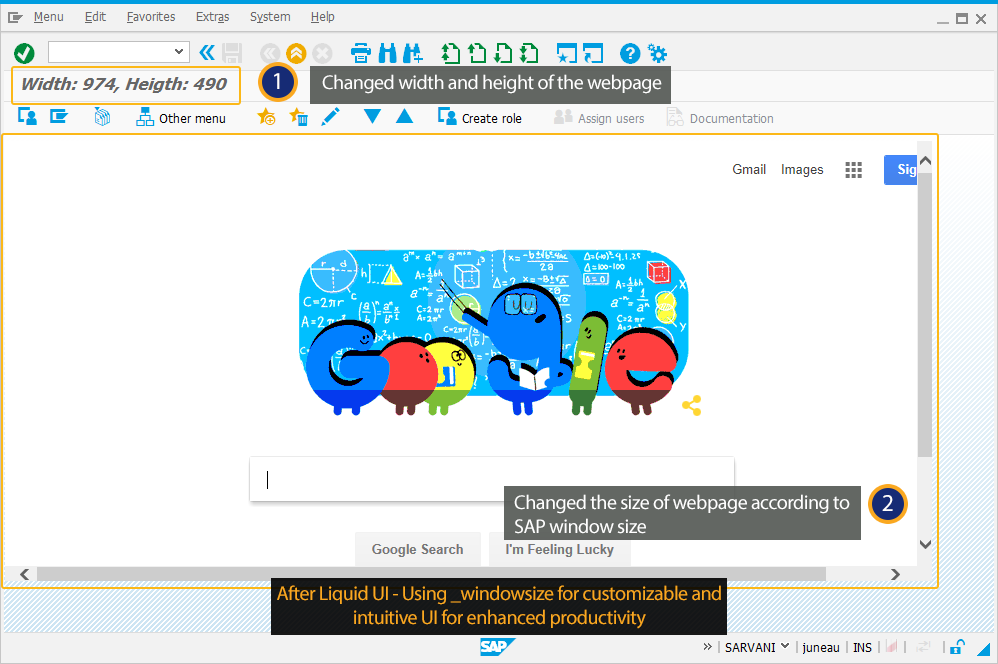 Liquid UI Script
 // SAPLSMTR_NAVIGATION.E0100.sjs
clearscreen();
title(

"Width: "+_windowsize_x+", Heigth: "+_windowsize_y

);
y=_windowsize_x/7.4;
x=(_windowsize_y+280)/38;
view([

0,0

],[

x,y

],"

http://www.google.com

");