Purpose
Using WS Box command, you can aggregate the necessary options, simplify the screens and also to add pushbuttons for frequently needed functions.
Consider the following SAP Easy Access Screen. 

User Interface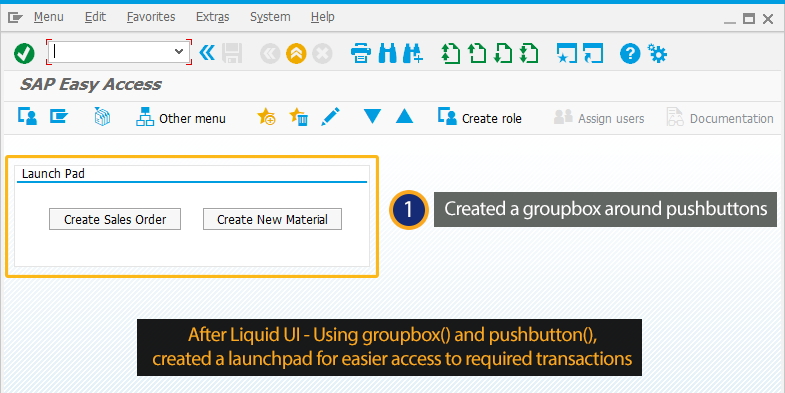 With this option, you are able to access two different transactions in one screen using the groupbox. You can have two different transactions like create sales order and create new material in a single screen. 

Liquid UI Script
In the following example, you can create a box around pushbuttons.
Execute the script on SAP Easy Access Screen.
//SAPLSMTR_NAVIGATION.E0100.sjs 
del('X[Image_Container]');
box([

1,1

],[

5,50

],'Launch Pad');
Pushbutton([3,6],"Create Sales Order","/nva01");
Pushbutton([3,28],"Create New Material","/nmm01");