You can set the default language for Designer in the Options menu. The menu appears as follows.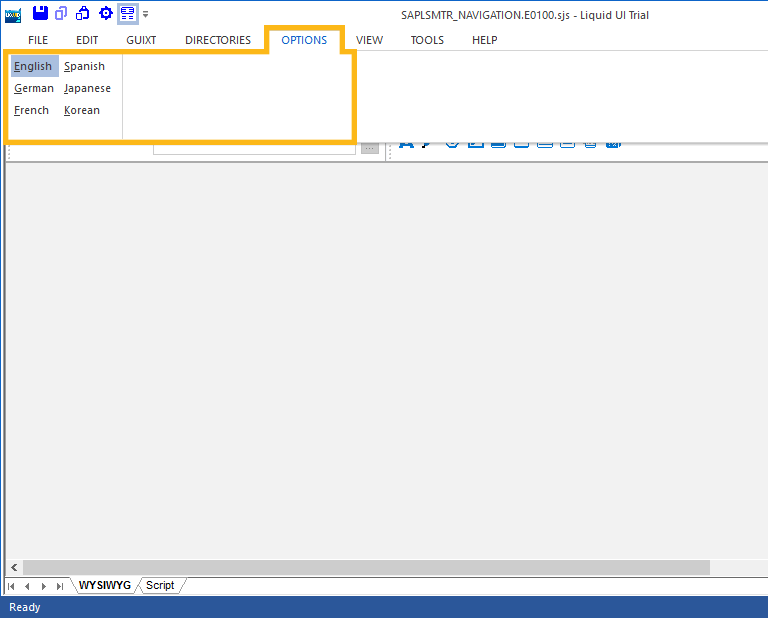 There are six possible options, which are as follows. The letter in parenthesis that follows each language name except English in the above screenshot is the one- or two-character code that will be used in script filenames.
English
German
French
Spanish
Japanese
Korean
Note:
Only those languages that the host system supports will be active. In our example you can see that the Spanish, Japanese, and Korean options are not active. This is because the test environment does not support those languages.