How to use the planning and scheduling console.
Once the installation is complete, SAP will launch and when you log in, you will see the main launchpad for the demonstration version of the available Consoles. There are four buttons on the launchpad screen as shown below: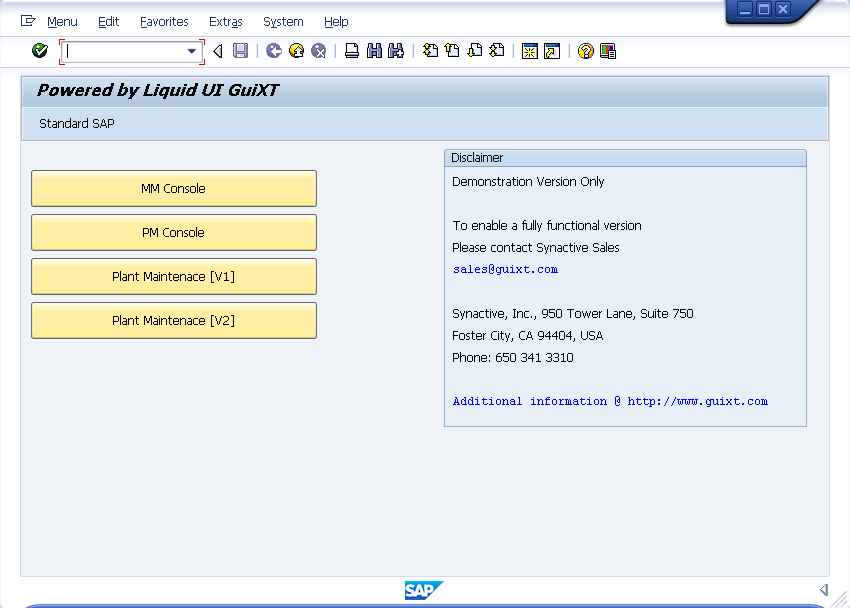 The four button are as follows:
MM Console
PM Console
Plant Maintenance [V1]
Plant Maintenance [V2]
To access the demonstration Plant Maintenance console, please do the following:
Click on the PM Console button (shown below):

The main PM Console screen will appear as shown below:

Click on the appropriate button. The available options will be explained in the following sections of this document.

Note:

You must have permission for the linked transactions in order to proceed further.