Liquid UI SDK provides you with the guided tour which includes the documentation of important modules with the customized screens and Liquid UI products with installation guides and other imporatant configuations.
Click on the Liquid UI SDK connection to view the SDK guided tour. The Main screen comprises of Sample solutions to the SAP scenarios and Development and documentation of the LUI products.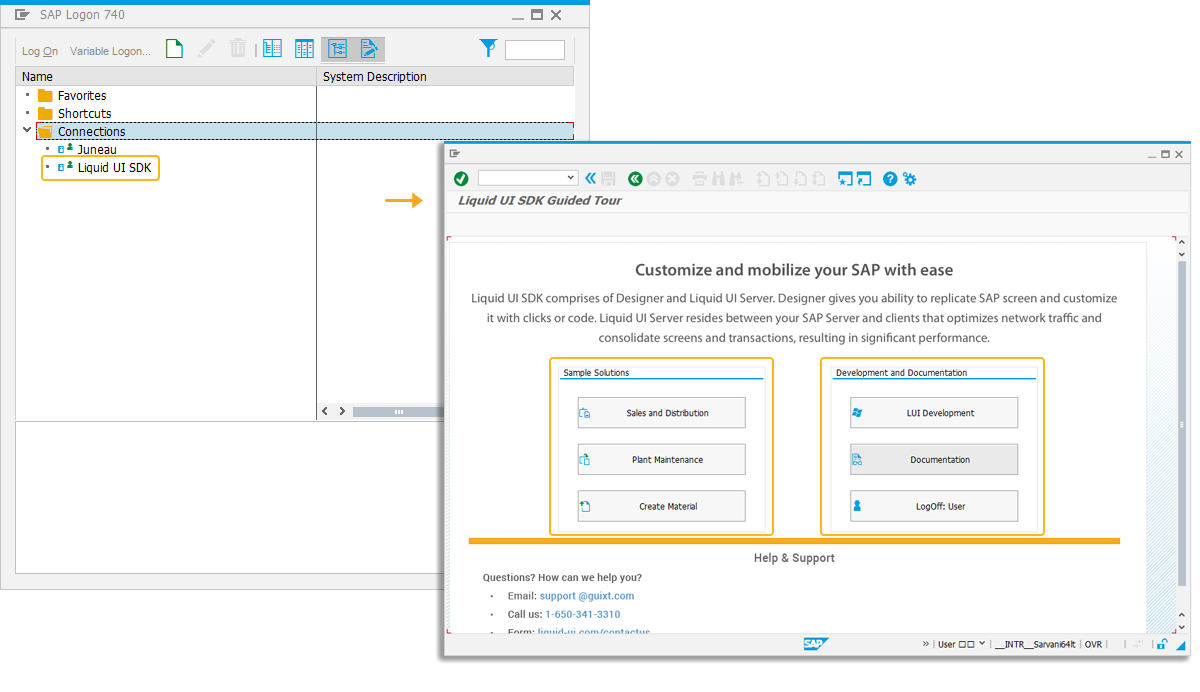 Sample Solutions shows you customized screens and processes of various SAP modules as shown below:
Click on Sales and Distribution to view various customized sales transactions as shown below: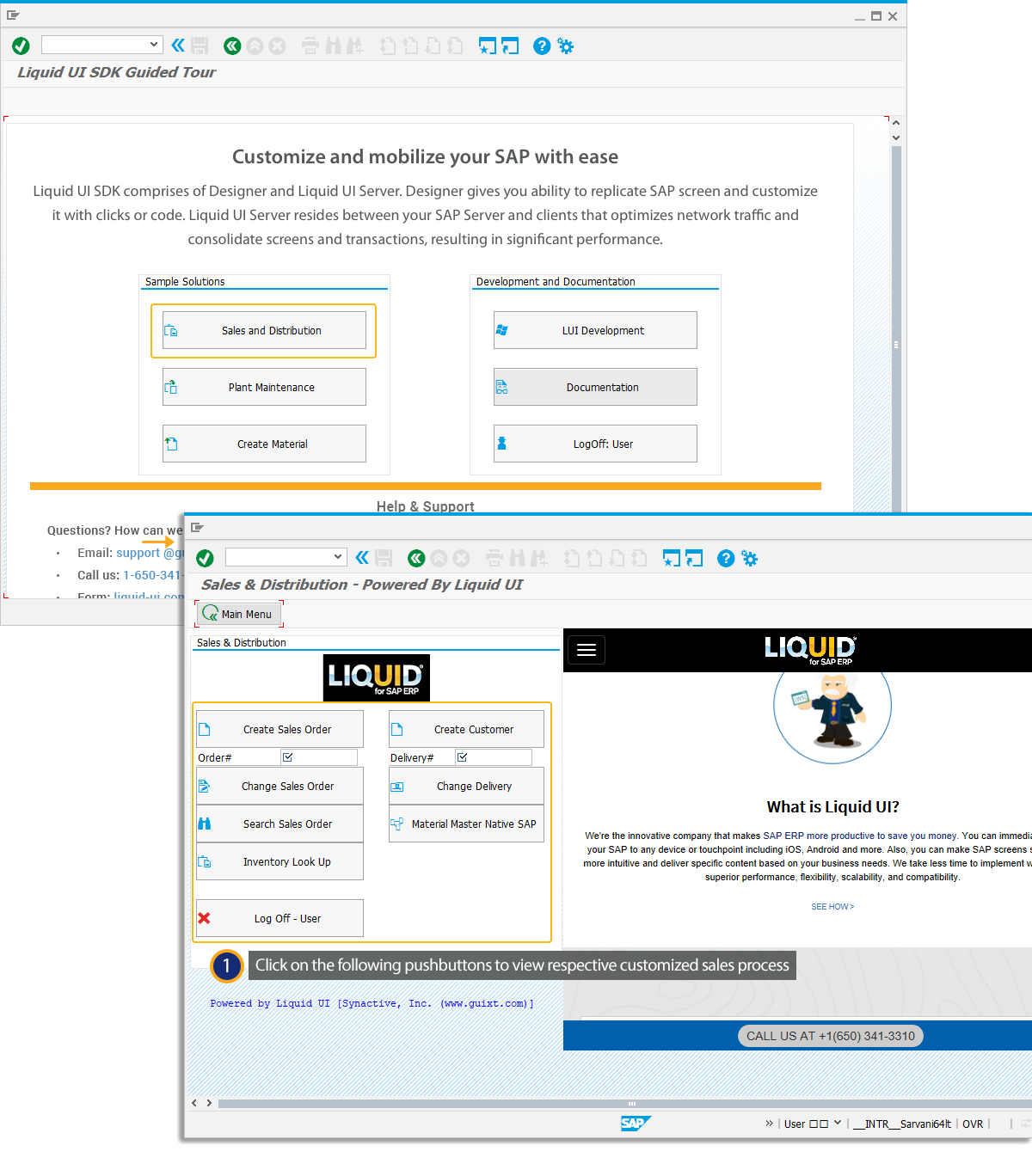 Click on Plant Maintenance to view various customized PM related transactions as shown below: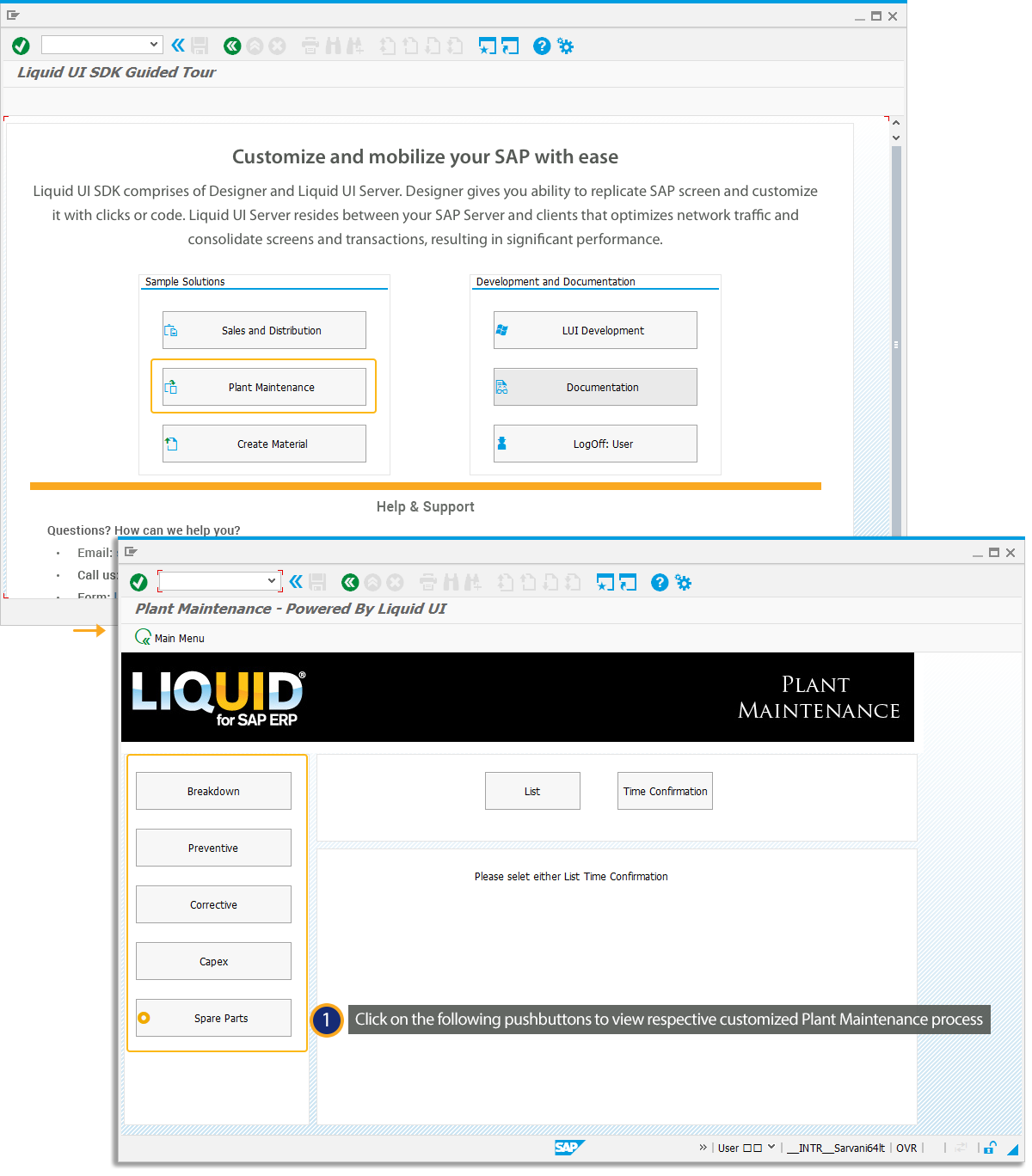 Click on Create Material to view customized create material screen as shown below: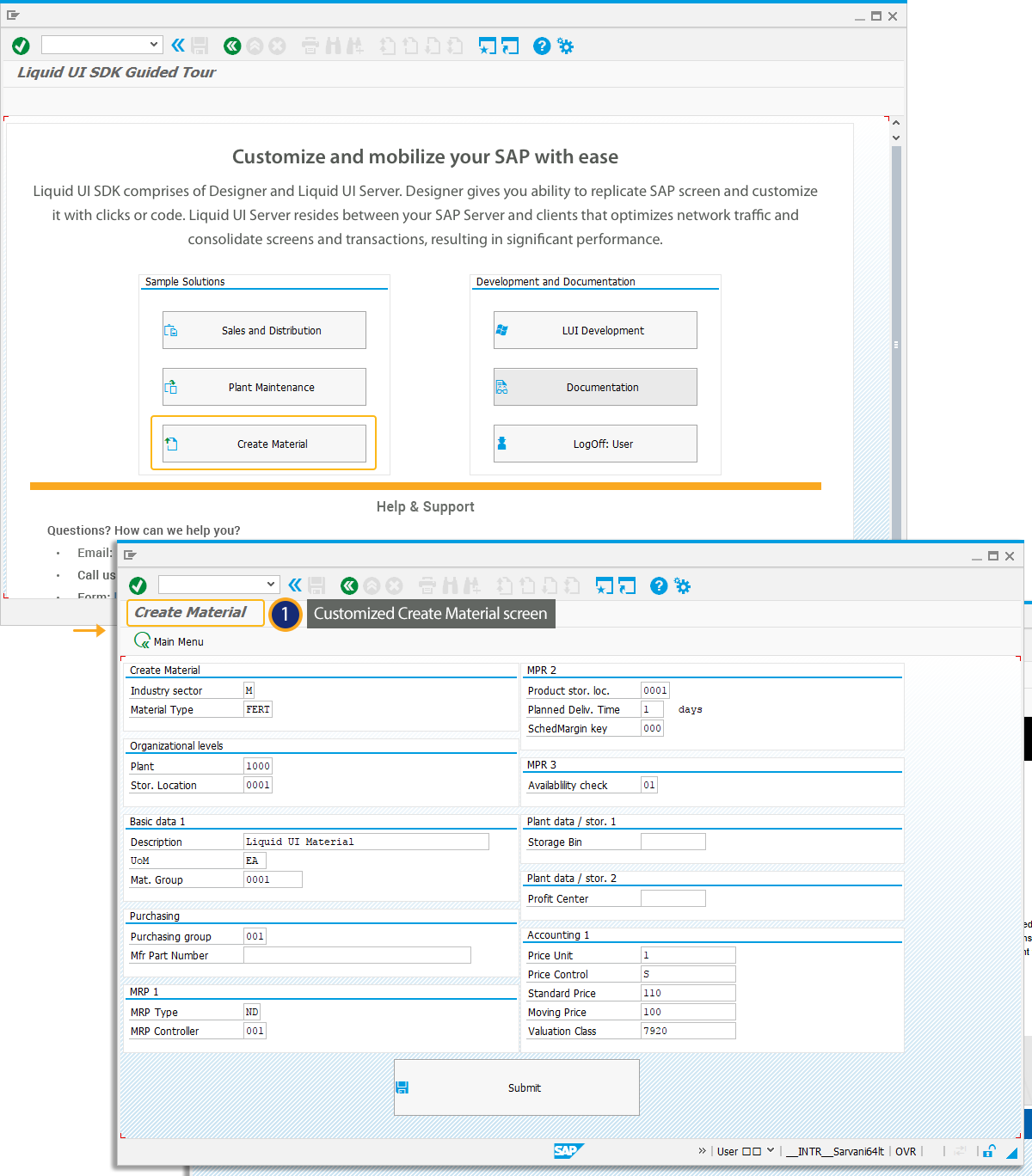 Development and Documentation guides you on various LUI products.
Click on LUI Development to view the tutorials of various LUI products that guides you on installation and deployment of customized screens.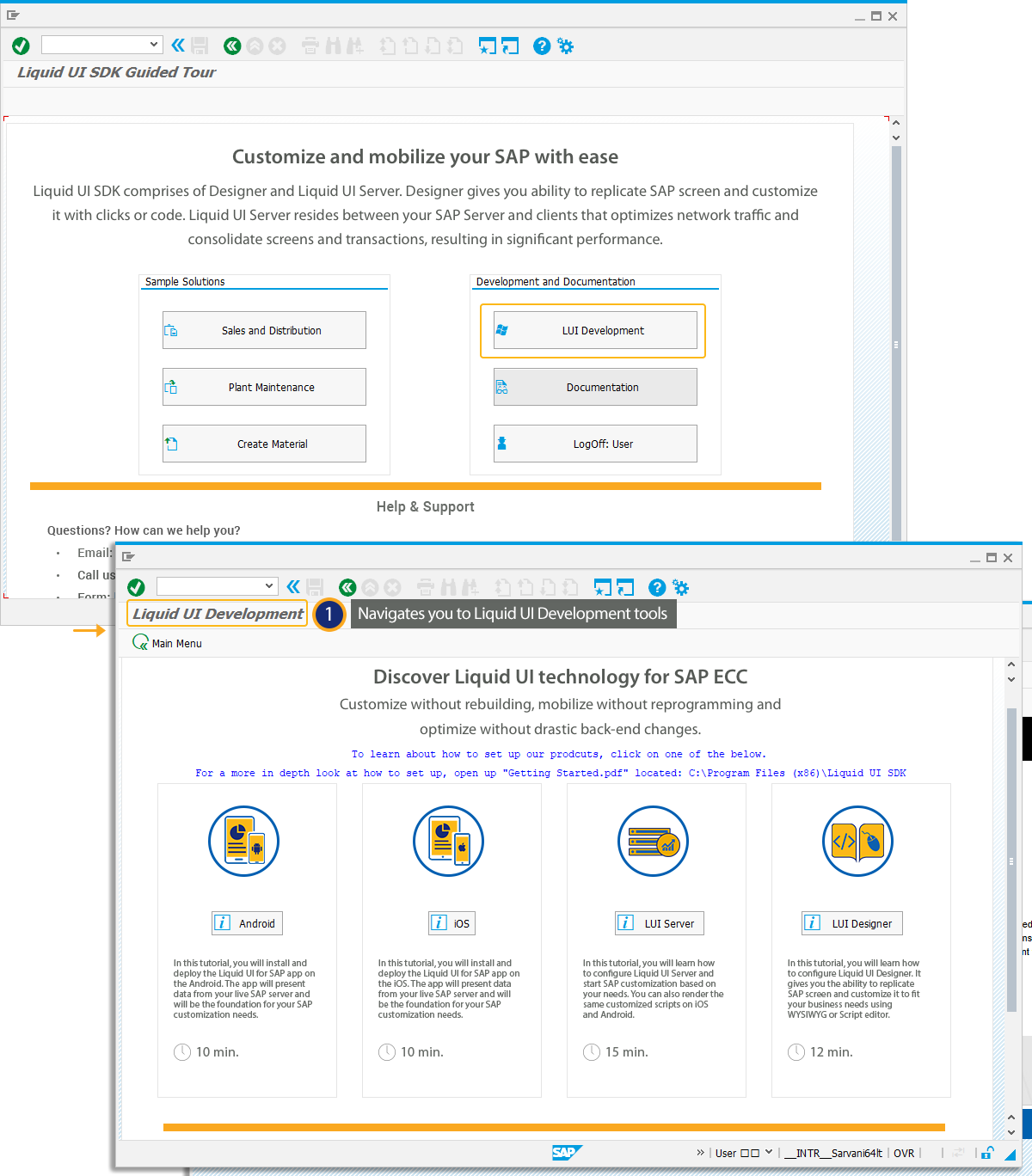 Click on Documentation and you will be navigated to all the LUI tutorials on Knowledge Base, Liquid UI SDK and various forum articles: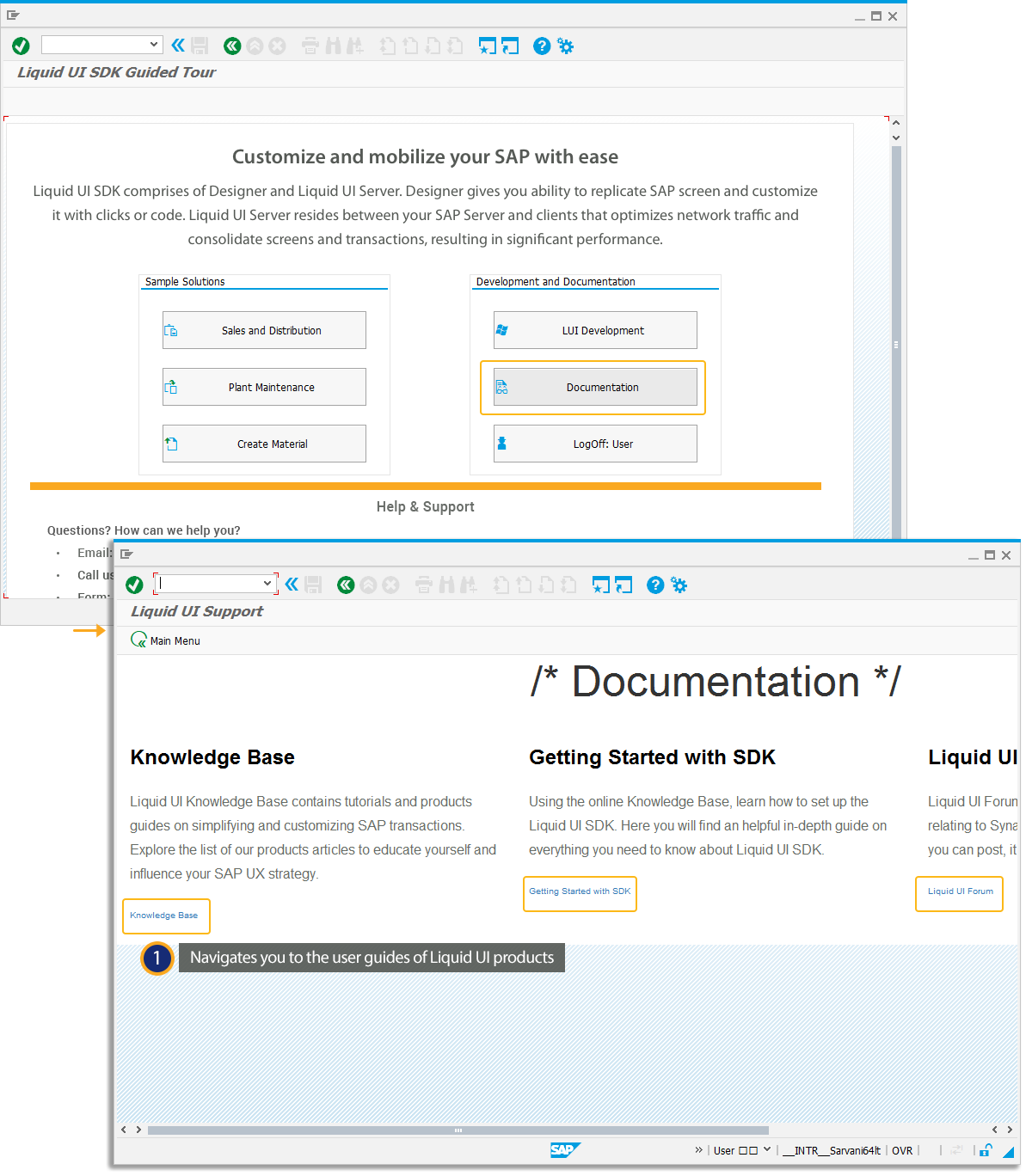 Click on Log off: User to log out from SAPGUI.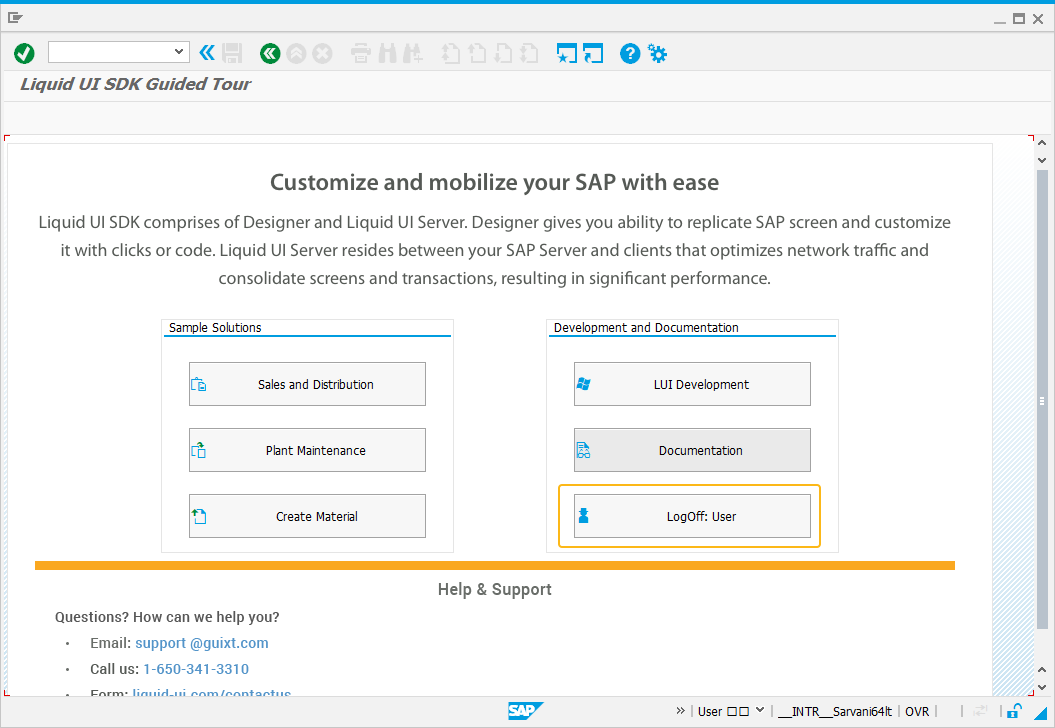 Note: To access this guided tour, you need to configure Liquid UI SDK.