Liquid UI Designer is a development tool that provides both a graphical editor and a script editor, enabling users to create simplified SAP screens and processes. Designer incorporates support for Drag and Drop and can generate portable Liquid UI scripts in a very short time without necessitating any changes to the underlying ABAP code or business logic.
Launch Liquid UI Designer
Use the connection as defined in the UI connection parameters for SAPLOGON to login to SAP ERP Application. Navigate to a transaction that needs to be simplified.
To launch the Liquid UI Designer, navigate to Start --> Liquid UI SDK --> LUI Designer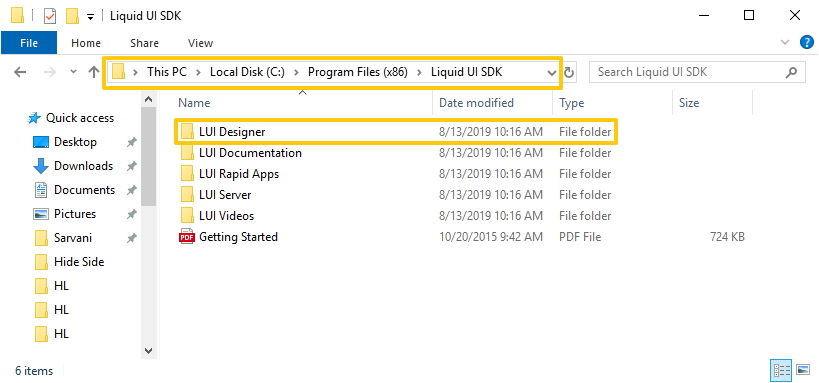 Liquid UI Designer will appear as per below, use drag and drop automation to make screen modifications.