Once you login into LMP, the page will navigate to the Dashboard view of the application, where you can see the list of associated accounts and their corresponding information.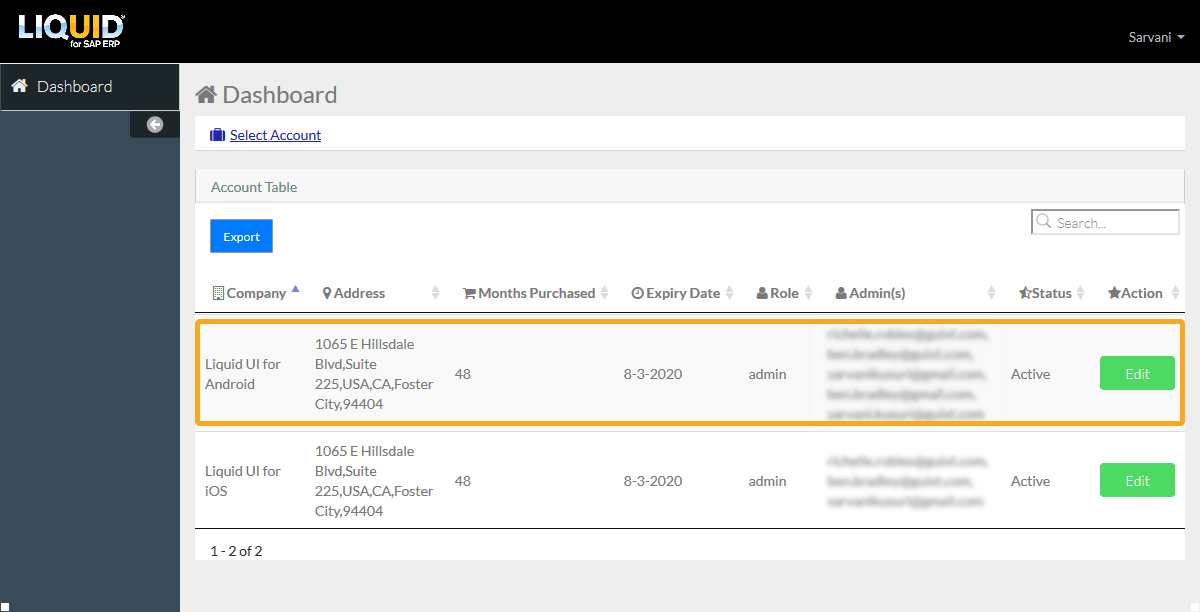 In the Dashboard, users can only see the associated account. An account admin will see information about all the added users. These options are described in the following table.
Account Table

Company

Name of the company for which the license has been issued

Address

This address specifies user location

Months Purchased

Number of months the user has purchased the product license

Months Used

Number of months the user has used the product.

Months Remaining

Overall months left over for the product.

Role

The role of the user can be an Admin or a User.

Address

Registered email address of the user.