Liquid UI Management Portal initially provides users with the required login credentials in the welcome email.
Liquid UI Management Portal also allows users to manage and update the profile information. The users can find this option on the upper right hand side of the home page / dashboard. It has the following options:

My Profile
Liquid UI Management portal allows users to add and edit personal information through My Profile.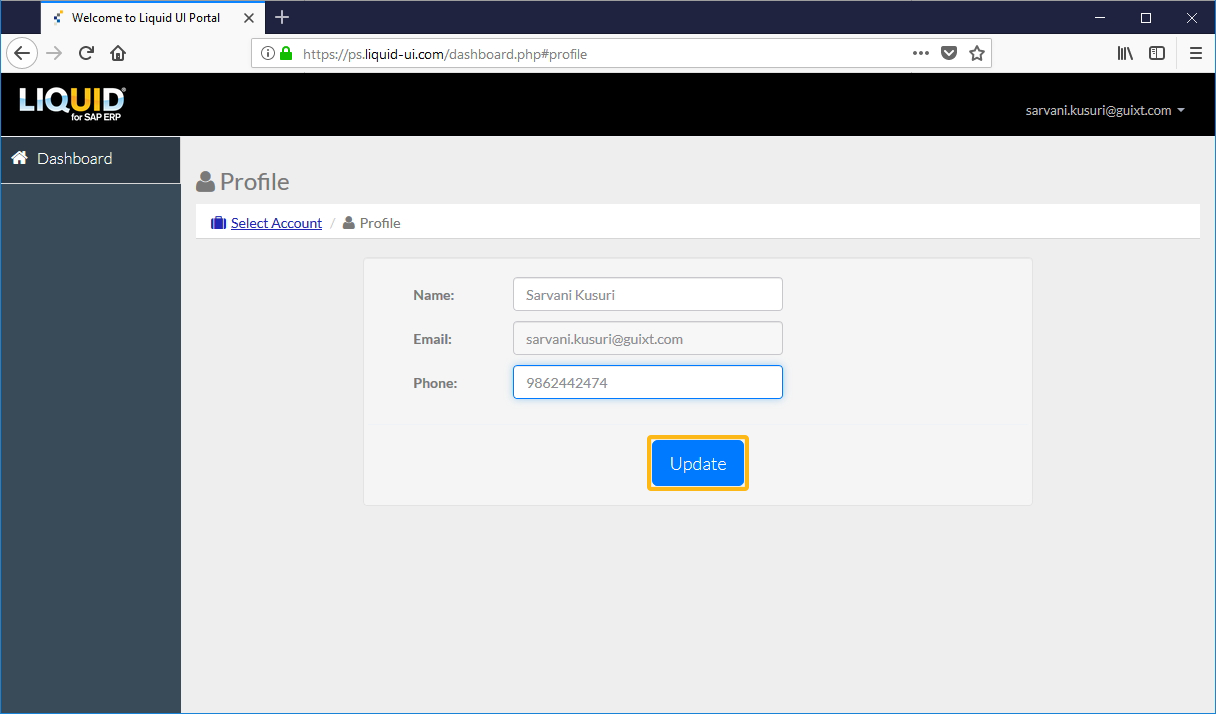 My Profile contains following options to manage:
Name:  Add new name or edit existing name
Email: This is the registered email id and the user cannot edit the field.
Phone: Add or edit the contact number
After entering your profile information, click Update to save the information. Your profile will be saved successfully.

Change Password
In order to change current password click, Change Password to save the new password.
Password is a combination of alphanumeric character and is case sensitive. The change password screenshot is displayed in the following page: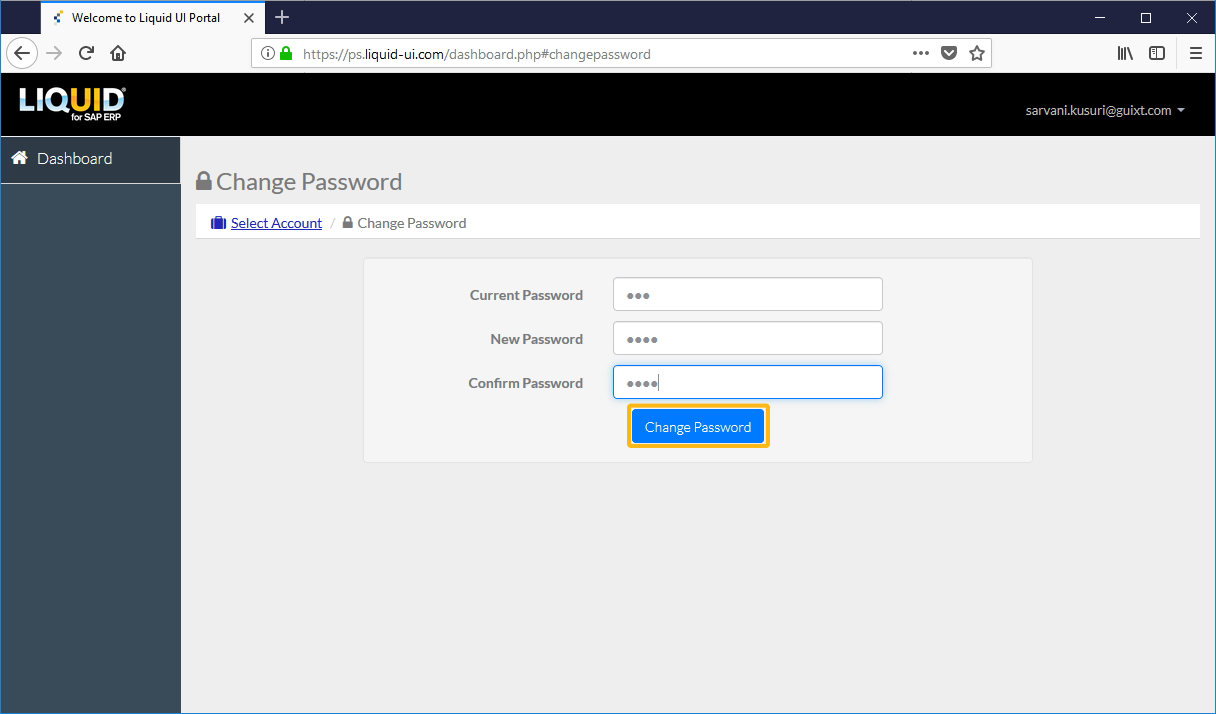 By default the current password is automatically generated by the system. Enter the new password, re-enter in the next field to confirm the same password and then click, Change Password to save the new one.

Log Out
If the user wants to exit from the Liquid UI Management portal, click Log Out. The user will be navigated back to the login page.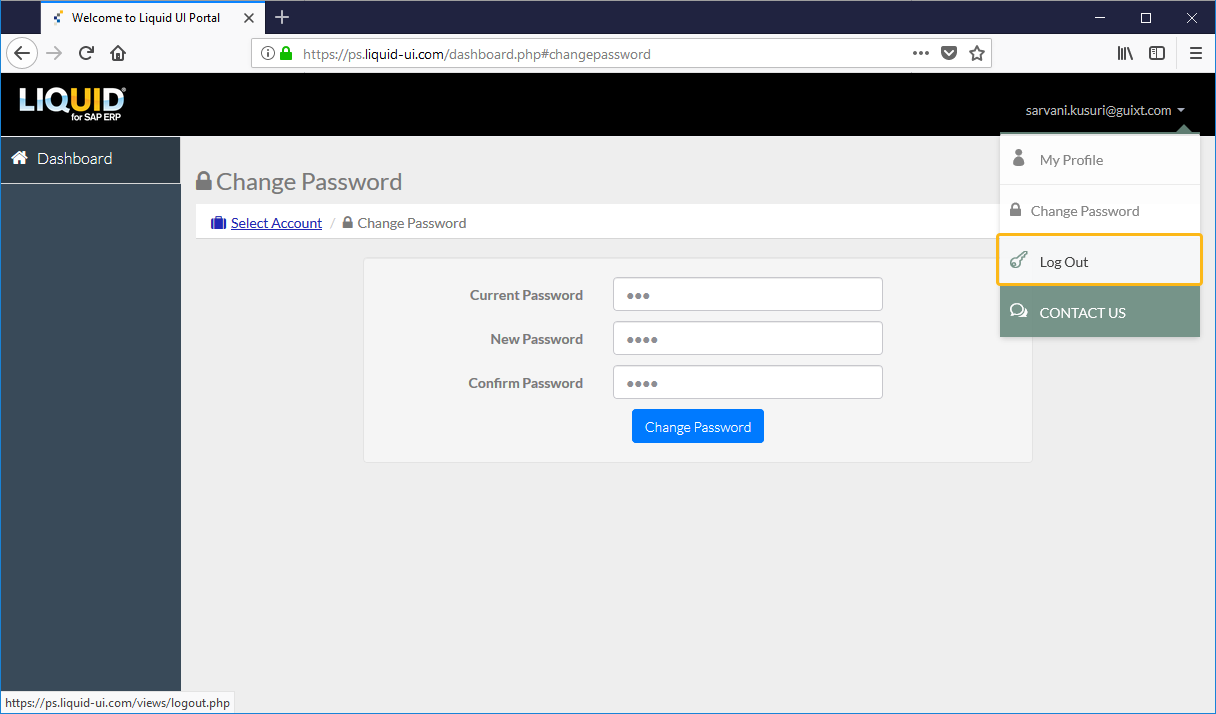 Contact Us
The users can contact us either through phone or through web form by clicking Contact Us link.