This feature provides you the complete information about the Licenses, like user's email address, on which device the license has been installed, and status of the license.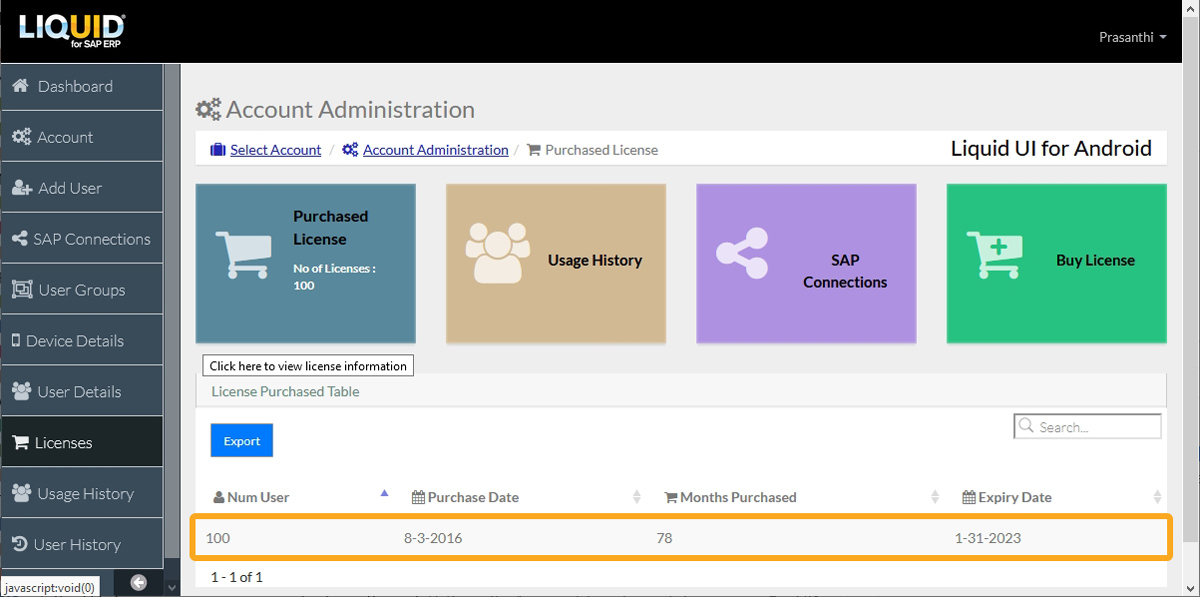 Used License Table
This table maintains the following fields:
Email: Maintains User's LMP login ID.
Device Identifier: Contains the alphanumeric characters related to the device on which the user has installed Liquid UI App.
Status: Displays the user status. The status can be any of the following:

Pending: By default the status will be pending.
Active: The user has installed Liquid UI App and applied license to the device. 
Inactive: The user has applied license to device, but not opened the app for 7 consequtive days to the license date or license date exceeds, then status will change to Inactive 
Revoked: The admin has deleted the user.