Enhance overall usability, rapidly deploy a solution that enables business users to optimize and simplify SAP Materials Management processes.
For example, creating records using SAP's Materials Management module typically involves a large team of people entering data into at least 100 fields in more than 20 different screens.
Built on GuiXT technology, the process can be extended to iOS, Android, Mobile Scanning devices, HTML5 browsers or SAP GUI. Optimization packages are designed to accelerate the simplification and usability of most SAP transactions. Packages include best practices, services, development tools, project management, unit testing, go live support, documentation, and knowledge transfer.
---
MM01 Create & Extend Material
MM02 Change Material
MM03 Display Material
---
Manual process consumes a significant amount of time
Errors can occur which lead to failed orders or shipments, incorrect bills of materials, inaccurate cycle counts, un-reported scrap, shipping errors, receiving errors, etc.
Delays can impact the flow of materials for production, compromising the customer
---
Combine all Material views on 1-2 screens with the interface dependent on material type or user's SAP role
Extend material to multiple plants, sales organizations, and distribution channels with one click
Mass update of material master data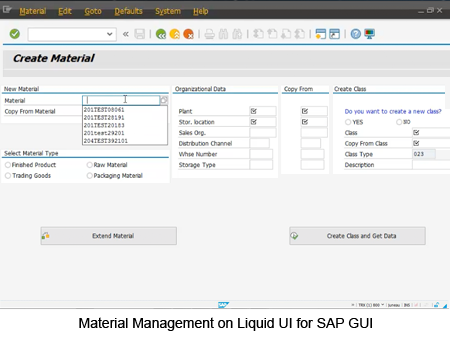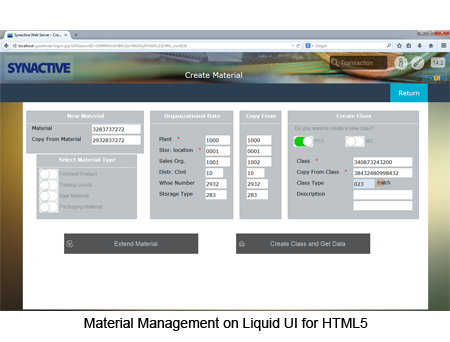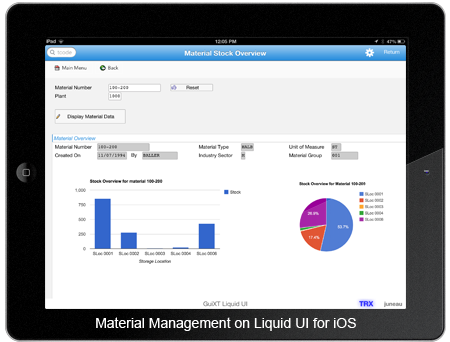 ---
Discovery and Requirements Gathering
Project Management
Development tools for the duration of the implementation
All code reusable on any touchpoint
Unit Testing
Debugging
Documentation
Installation and Deployment
---
Integration testing
System testing
Acceptance testing
Go-live support
Training and Knowledge Transfer
---
SAP Materials Management module
Synactive end user licenses
Associated executed license and service agreements
---
On site training for up to 10 resources
Remote development assistance
---
---