Warehouse Management (WM) is a sub-module of the Materials Management (MM) module and it does exactly what its name implies, it takes care of warehouse management functionality. Warehouses can be managed efficiently at 'Bin location' level using the WM module. WM module of SAP R/3 provides flexible, efficient, automated support that enables organizations to:
Manage complex warehouse structures
Define and manage storage areas and storage bins in the warehouse
Manage several different types of storage, such as high rack storage, block storage, or fixed bin storage
Process all relevant postings and transactions such as goods receipts, goods issues, and general stock transfers
Monitor stock movements
Execute stock placements and removals using different put-away and picking strategies
Process stock differences
Manage hazardous materials
Use bar code scanners
Interface to external non-SAP warehousing systems
Manage inventory at the storage bin level
Ensure that stock posted in the Inventory Management system is the same as the stock in the warehouse
Integrate with materials management, product planning, quality management, and sales and distribution
Liquid UI is used to customize, simplify, and combine the transaction screens within WM, optimizing the performance throughout the process. Built on GuiXT technology, the process can be extended to iOS, Android, Mobile Scanning devices, HTML5 browsers or SAP GUI.
---
Supply Chain Management / Sales and Distribution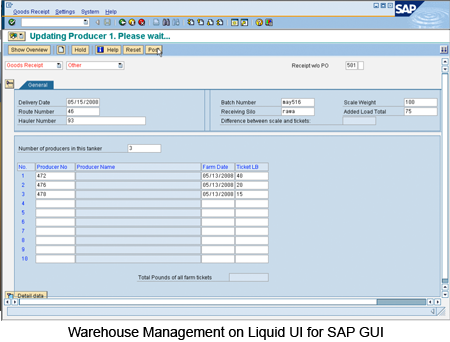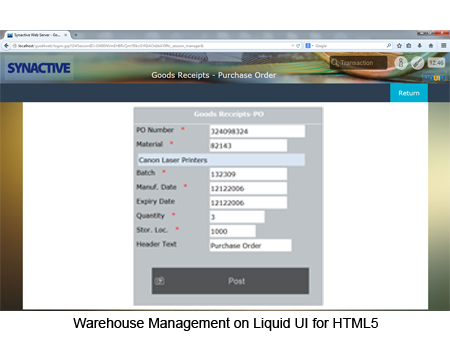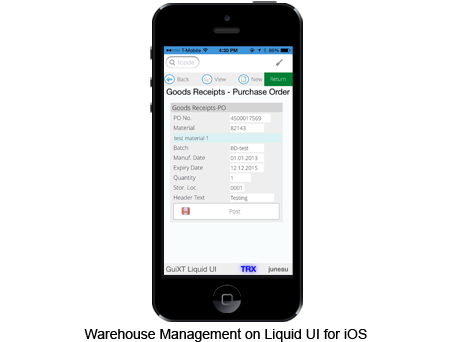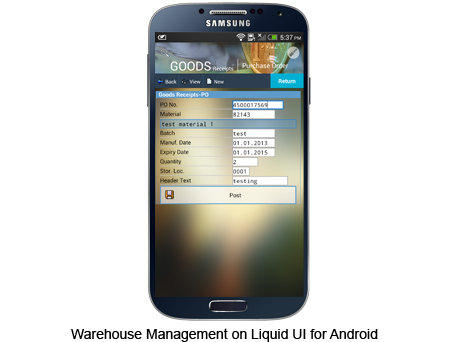 Challenge
In an SAP Warehouse Management transaction, there is no environment to record and consolidate all the events happening during the day in an efficient way. Manual corrections are done for dependent events, for which there is no log mechanism. There is no integration between Supply Chain Management and the Sales and Distribution System.
Solution
Synactive's Liquid UI Offline Solution records all SCM events and has them transferred to online systems immediately. Offline is installed in RF Guns and helps operators to manage each event clearly. Operators can also view each logged error in the mobile device and post data successfully from one specific location. The benefits of Liquid UI Offline can be seen in the integration of Supply Chain Management with Sales and Distribution. Operators manage transactions in two different systems from a single device and are able to synchronize data with either systems at any given time, when a wireless connection becomes available.
Liquid UI Simplified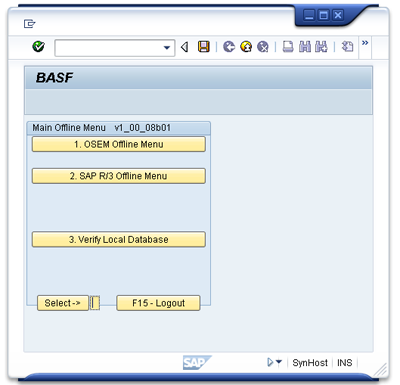 ---
INVENTORY ADJUSTMENTS
Challenge
The first challenge is a multi-step process involving more than one transaction for each adjustment. The second, checking the stock available only to find out that the users did not move stock that is unavailable.
Solution
Liquid UI enables SAP users to view materials and the amount available on one screen then retrieve in one click. After adjustments are made and the inventory count is updated, just one click is necessary to clear the IM count at the same time. To process returns, material document and transfer orders are also created with one click. The returned stock is then sent for rework, scrapped, or moved to stock. After making a selection, Liquid UI script is automated to run the necessary steps.
Liquid UI Simplified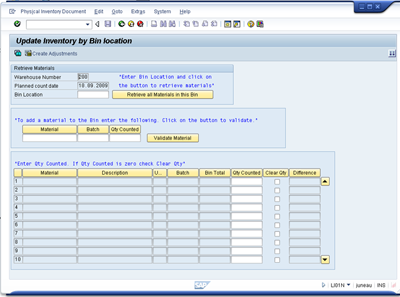 ---
Discovery and Requirements Gathering
Project Management
Development tools for the duration of the implementation
All code reusable on any touchpoint
Unit Testing
Debugging
Documentation
Installation and Deployment
---
Integration testing
System testing
Acceptance testing
Go-live support
Training and Knowledge Transfer
---