Liquid UI Inplace Edit provides you a script editor to control the output of SAP screen elements. This script editor is a programming interface that allows you to create and edit SAP script directly on your SAP transactions.
To enable the script editor on SAP GUI, click on the Liquid UI button to launch the script editor. The script editor window will open the corresponding screen script at the bottom of the SAP Screen.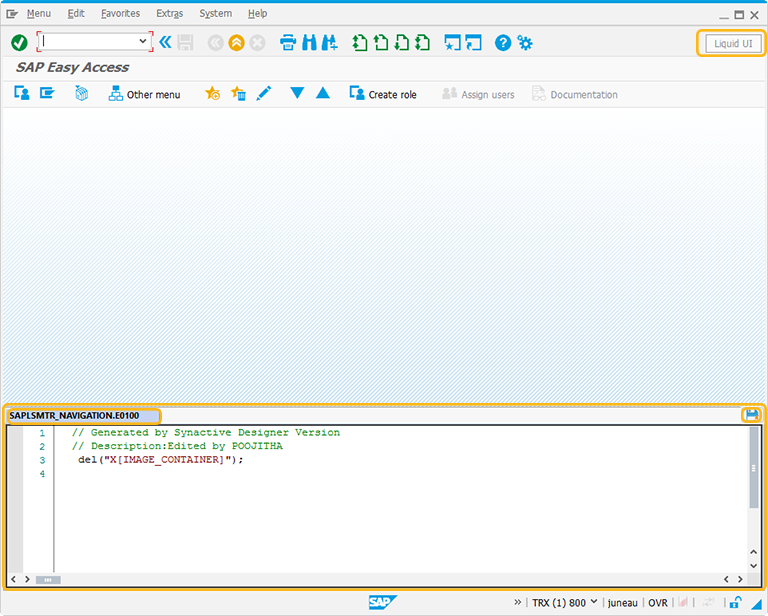 As shown in the above figure, the script editor has the file name on the top left hand side of the script editor window. You can create and edit the script for any transaction through script editor. After editing the script, you need to click the Save button to view the changes on the screen.