This section covered various administrative tasks that are available through portal. The Admin can add users to the LMP, and can manage SAP connections for their products. Admin can also assign any user as admin, to provide admin privileges and vice versa.
To know more about how to request an account, click here.
The Dashboard view of an admin would be visible as following screen.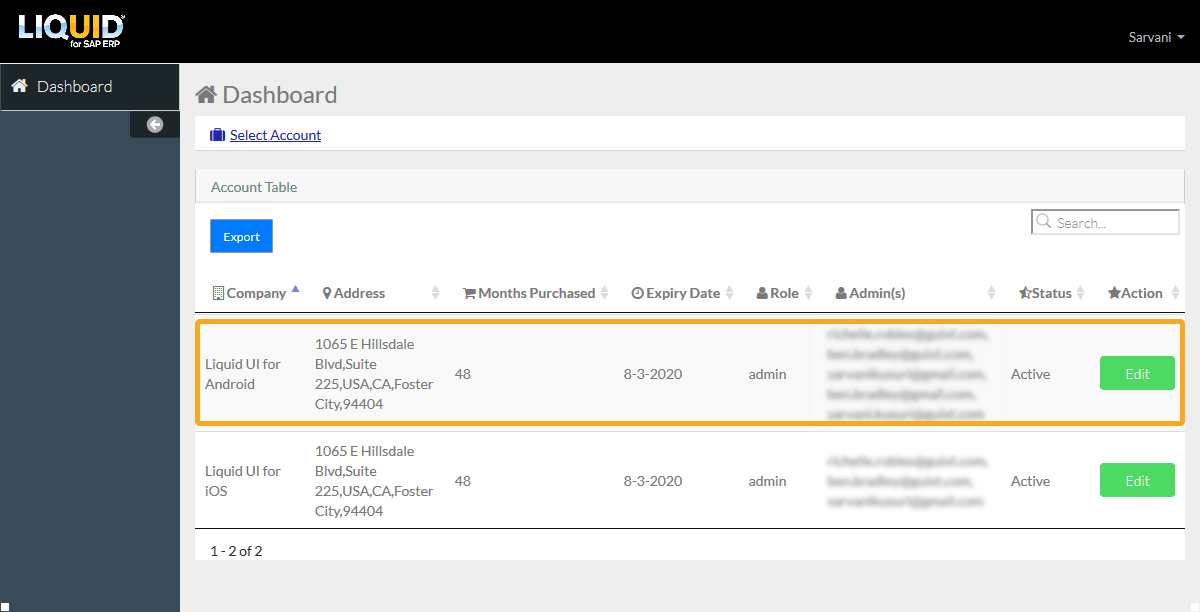 To perform account administrative tasks, click on the account under account table and you will find the following tabs:
Purchased License
License Information
SAP Connections
Add User
Note: Admin can only find add user option for adding users by selecting the account from Account Table.